166. nap: Táncelőadás Ubudban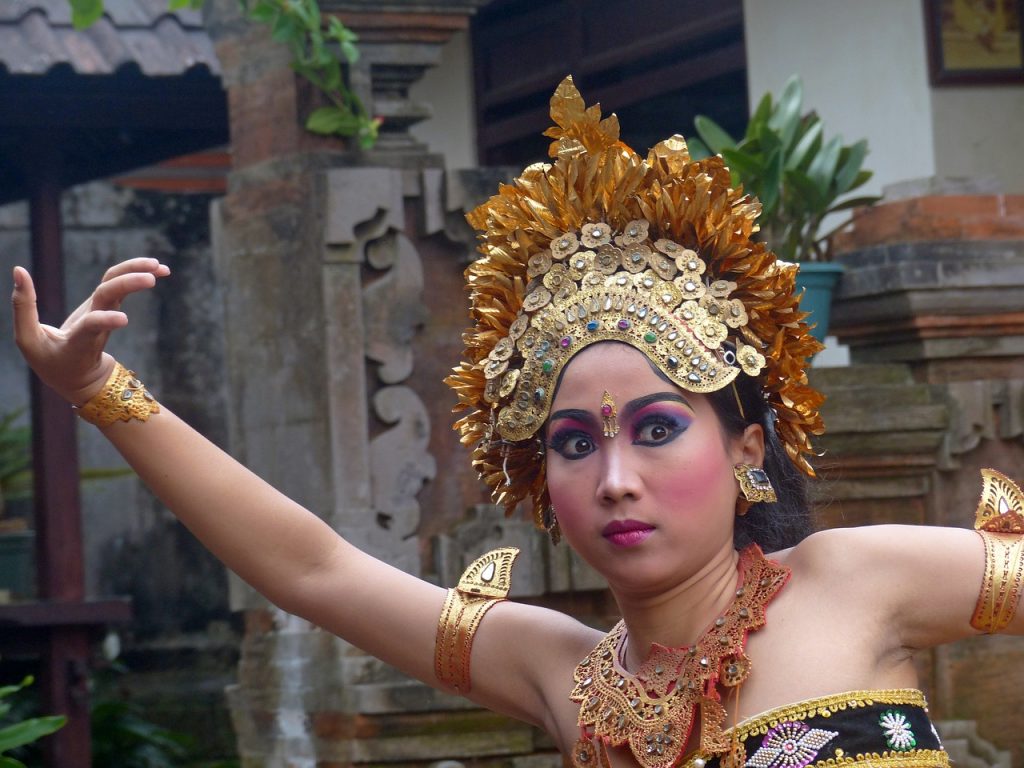 Bali kulturális központjában, Ubudban rengeteg előadáson vehetünk részt; különböző táncbemutató, árnyékbáb- és zene performansz teszi még színesebbé az ott tartózkodásunkat.
Én végül a Lotus kávézóban, avagy a vízi palotában megrendezett táncelőadást választottam. Sajnos a felvételeim elég homályosra sikerültek, ezért most egy youtube-ra feltöltött videót mutatok be a show-ról.
A legtöbb előadásnak van egy háttértörténete, amit belépésnél nyomtatott formában a kezünkbe adnak, de sokszor még így is nehéz követni a történéseket. Ezen felül női szerepeket sokszor férfiak játszanak, a férfi szerepeket pedig nők. Ettől függetlenül az előadás nagyon élvezetes és a gamelán hangszerek egy elvarázsolt hangulatot teremtenek. Az előadást csak ajánlani tudom mindenkinek, dőljetek hátra és élvezzétek a színeket, hangokat és a zenét. Ubudban szinte minden este van valamilyen előadás, úgyhogy napnyugta után érdemes körbesétálni a palota környékén és érdeklődni az aznapi programokról. Szinte minden méteren találunk egy jegyértékesítőt, akiktől nyugodtan megvásárolhatjuk a belépőt, nincsen benne semmilyen csalás vagy átverés, biztosan lesz helyünk és be fognak engedni.
---
Az utazás előző napjairól, Thaiföldről, Malajziáról, Vietnamról, Ausztráliáról és Indonéziáról itt olvashatsz.